Home Energy Audits Near Durham, Cary, Raleigh
A home energy audit can help your home cut back on energy costs
Contact Us For
A Home Energy Audit
Privacy Statement: Your privacy is valued! Your personal information will be kept confidential and will not be redistributed or shared with any third parties.
Homes work as fully functioning, energy units that constantly expend energy. Energy loss can come from many different areas including air leakage, poor insulation, out of date HVAC units and insufficient ductwork, which can cause your home to waste energy. At Regional Energy Savers we can help detect where your home uses and loses the most energy and offer solutions to cut down on energy costs. We provide you with all the services necessary to transform your home into an energy efficient machine.
We serve the Central NC including: Cary, Raleigh, Durham. Contact Regional Energy Savers today for a Free Estimate!
Benefits of our custom energy audit:
Detailed recommendations on what improvements to make and in what order.
Potential savings of 5-30%* on your energy bill by making the upgrades identified in the home energy audit.
Protection from unrealistic energy-saving claims.
Free Estimates for all recommended improvements.
You shouldn't have to suffer in a home that doesn't properly warm and heat itself. Our HVAC services and products can greatly diminish your energy wastes and help your home remain comfortable year round. It is important to have units that function correctly, with proper maintenance visits to ensure they run efficiently for years to come.
What to expect during a home energy audit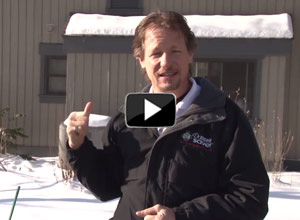 Learn about the benefits of our comprehensive home energy audit versus state-sponsored energy programs.
During a home energy audit (also known as an energy assessment), a Regional Energy Savers specialist will use various tests and inspections to determine the efficiency, safety and function of your home's major systems. Our experts may also use special equipment to find sources of energy loss throughout the home (particularly in the attic and basement).
Based on the results of the whole-house assessment, we provide a detailed report, showing you exactly how your house is using energy and where energy is being wasted. The report will also show which energy-efficiency upgrades should be done and in what order.
Let our experts make your home energy efficient and comfortable. Contact Regional Energy Savers today so we can get you started with a Free Estimate!
We inspect your home & complete audit-identified upgrades
During an energy audit, we will typically inspect:
Insulation
HVAC ducts
Lighting
Water heater
Furnace
Ventilation
Building envelope
Your home is a combination of factors that expend energy. Proper insulation, efficient windows and doors, and proper dehumidifiers all work together to provide a comfortable environment inside your home. When some of those things aren't functioning properly, your home is expending energy it doesn't need, causing your monthly utility bills to sky rocket. We are here to help you cut back on energy costs and offer solutions that will keep your home comfortable.
If you think your home is wasting energy, contact us for a Free Estimate. We can help minimize wasteful energy in your home and safe you money every month. We can assist you with a home energy audit to get you started and from there we can diagnose your home followed by solutions.
North Carolina energy experts you can trust
Regional Energy Savers is a part Dr. Energy Saver, which is the largest energy services contractor network. We proudly offer a home energy audit done by our professionals who have been trained at the Dr. Energy Saver training center at the corporate headquarters in Seymour, CT.
Free Estimate for repair, replacement or installation
Schedule an Estimate
We serve the areas of Raleigh, Durham, Fayetteville, Cary, Chapel Hill and more throughout Central NC. Contact us today for a consultation on our insulation services, ductwork solutions, window and door replacements and more! We want to make your home as comfortable as we can.
*Based on figures from the U.S. Department of Energy.
Looking for a price? Get a no cost, no obligation free estimate.